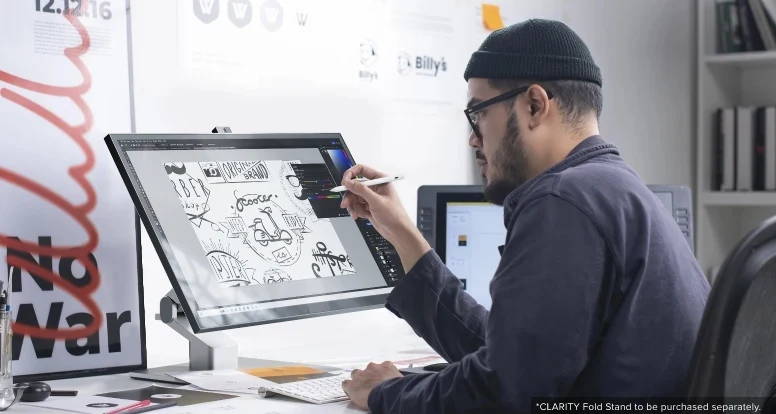 Clarity Pro Touch 27" UHD 4K Monitor
Clarity Pro is an exceptional display for digital artists who require absolute confidence in their work. This studio-quality, 27" 4K display presents your work in perfect colour, while its retractable 8MP webcam ensures you're always looking your best. Its rear USB hub lets you declutter your studio and connect to your entire workstation with a single cable, leaving all your focus on what truly matters: your next masterpiece.
Clarity Fold Stand for Clarity Pro Touch
Clarity Fold Stand transforms your Clarity Pro Touch* into an ergonomic, ultra-high-definition tablet for sketching out your latest idea, marking up a document or making music. When it's time to answer some emails or watch a video, it folds back up into a traditional display in seconds.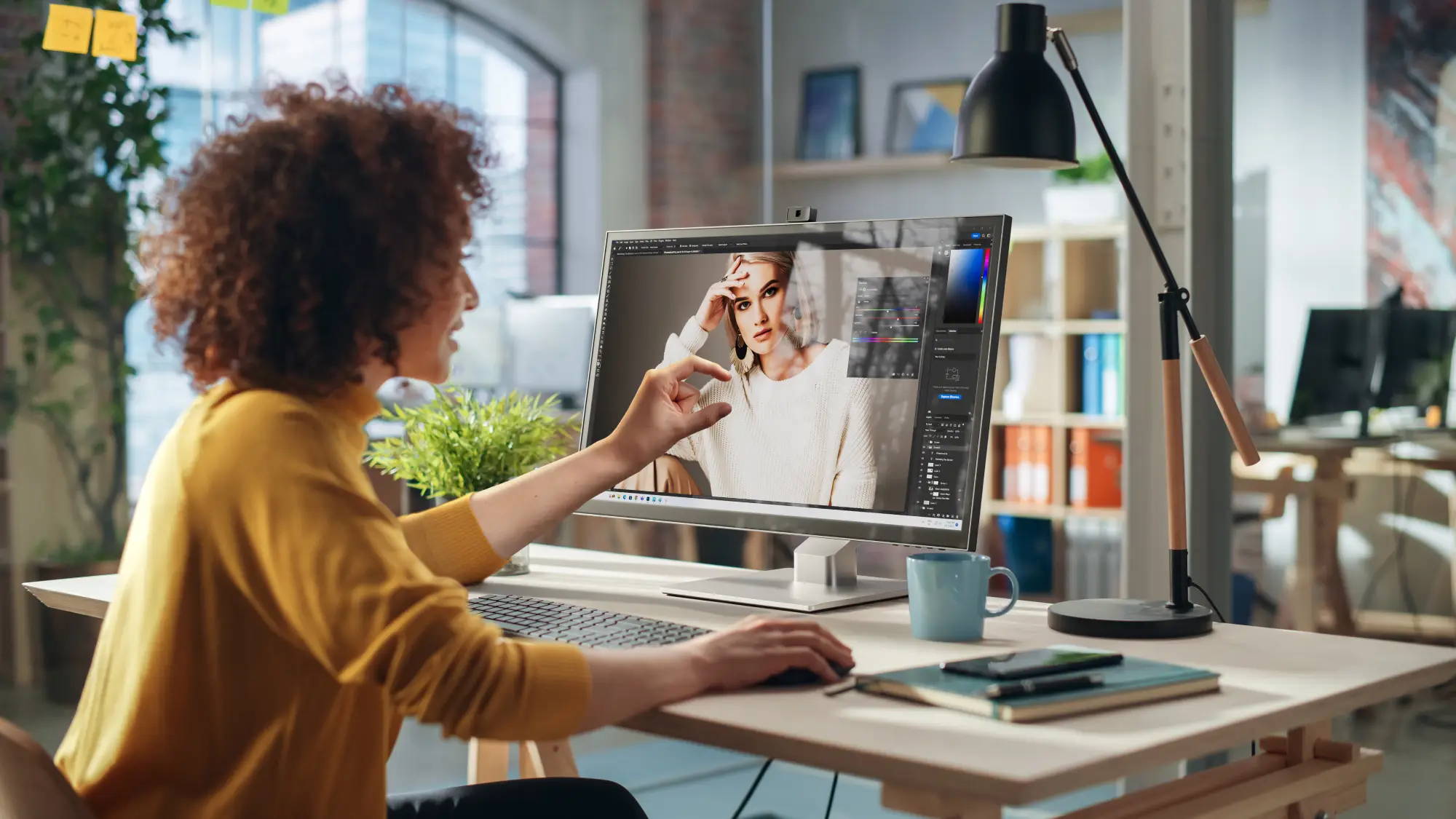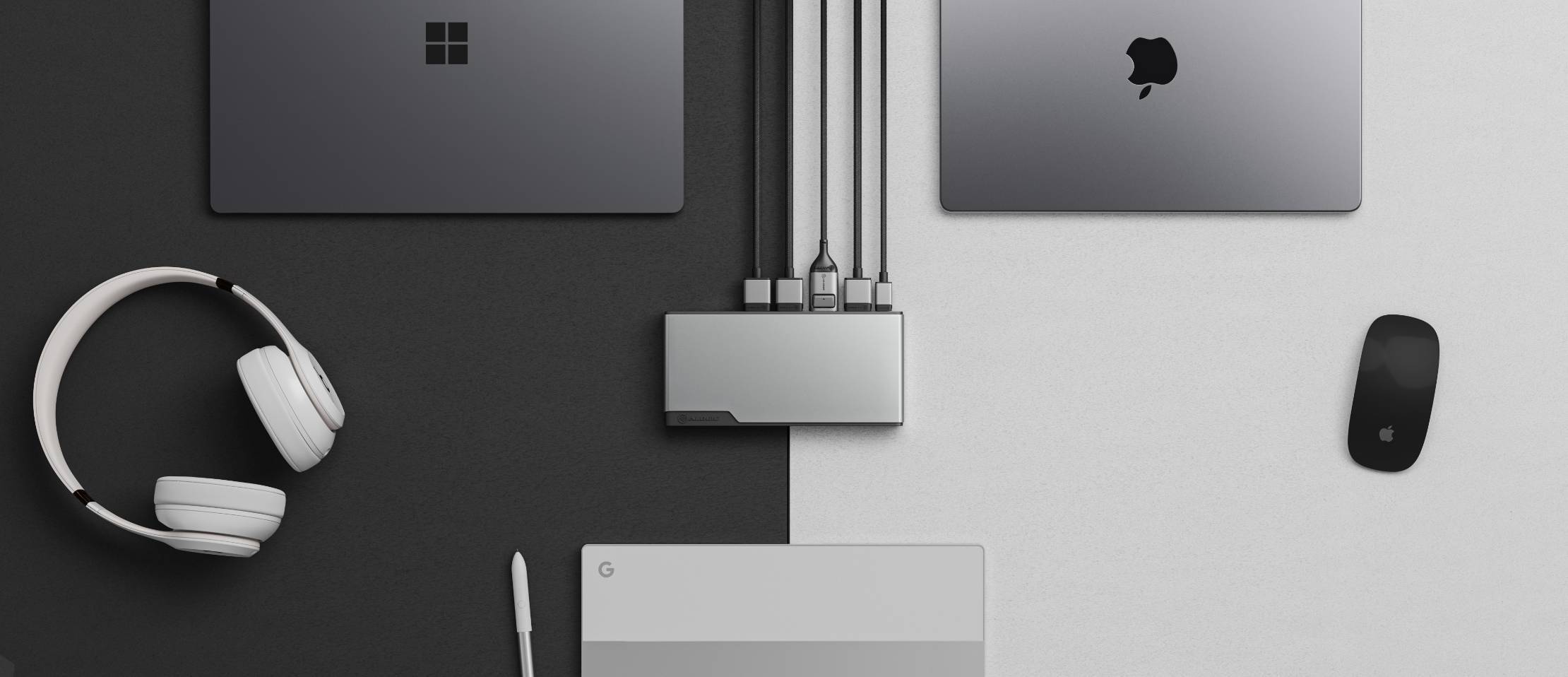 DV4 Universal Quad Display Docking Station
With Plug and Display™ support for Windows, macOS and Chromebooks, as well as dual-screen support for legacy USB-A devices, it's never been simpler to create the perfect workstation or hotdesking environment. Just plug in and you're ready to go.Text
Elite Power Laptop Stand with Wireless Charger
Universal Compatibility with Adjustable Height and Angle and can be used with most 11" to 17" laptops, including all sizes of MacBook Pro, MacBook Air, Dell XPS and Chromebook.
100W Inline USB-C GaN Charger
Universal 100W Fast Charger with latest USB-C Power Delivery technology it can charge most modern laptops, tablets and phones - automatically selecting the fastest safe power output to charge your device.
100 Rapid Power 100W GaN Charger
Charge any USB-C device with 100W USB-C Power Delivery. Using the latest USB-C Power Delivery technology it can charge most late model laptops, tablets and phones.